Management System Audit & Certification Company.
Engage us today! We look forward to assisting you in achieving your certification goals
The Management System Certification Company
Cognicert Limited is a provider of  personnel and management systems certification services on a wide range of international standards. As a provider of training, audit and certification services;
We offer our expertise on multiple fields, including but not limited to Quality, Information Security, Business Continuity, Service Management, Food Safety, Health, Safety and Environmental Management. We provide certification services in accordance with ISO/IEC 17021 and 17024.
See Our Certification Courses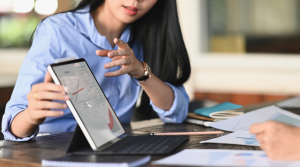 Training Overview: ISO/IEC 27031:2011 is an international standard that addresses...
SEE COURSE
SUBSCRIBE TO OUR NEWSLETTER
GOT ANY QUESTIONS?
KEEP IN TOUCH
Having deep knowledge, experience and expertise in Management System Audits and Certifications for over two decades we are poised to impart our value service offerings to the continent, and will be honored to work with your organization to achieve this.
COGNICERT LIMITED (RC 013252190)
Office 809 182-184 High Street
North,
East Ham,London E6 2JA
United Kingdom
Email: info@cognicert.com
Tel: +44 2034320618